Individuality and fun are our top priorities in order to achieve maximum progress. Our experienced instructors teach in small groups, so that they can optimally support you. Come by and share your passion with other pole dance enthusiasts. We offer pole dance classes for all levels. Choose your pole dance class which best suits you below.
Click here to download the class schedule.
Beginner Pole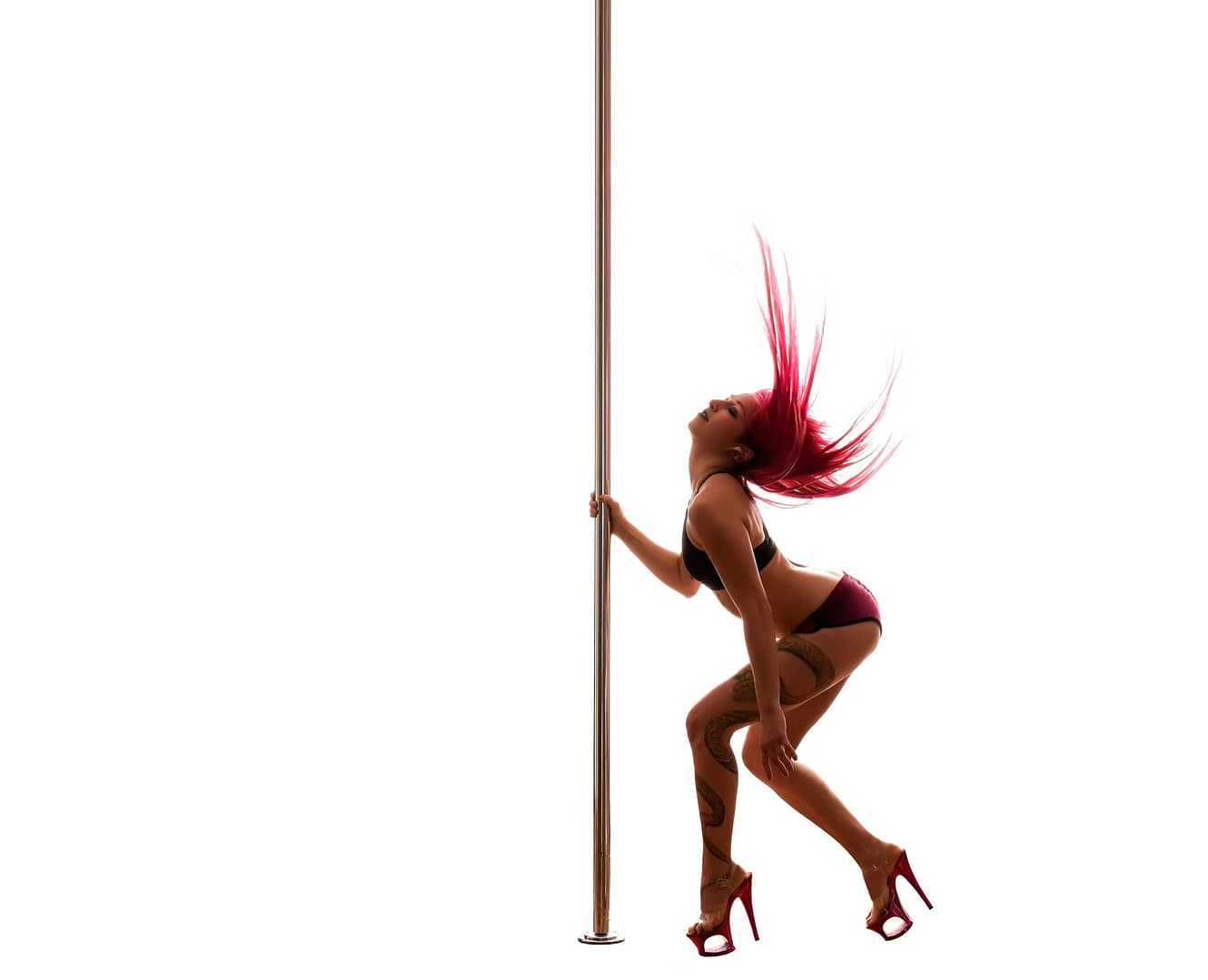 Pole dance is fun and trains the whole body at the same time. No experience is required for our beginner classes. We will focus on basic spins, moves and conditioning to build a strong foundation. Book your first lesson now!
Intermediate Pole
Having completed the beginner level, you are ready to take your practice one step further in our intermediate pole classes. Experience the world upside down with inverted tricks and spins on spinning pole, which will then be combined to combos and choreographies. Register here.
Advanced Pole
In our higher classes you will discover new and challenging combos on static as well as spinning pole. The choreographies include more complex tricks, dance elements and moves on the floor, which require a large amount of strength, flexibility and stamina. Register here.
Heels Choreo Class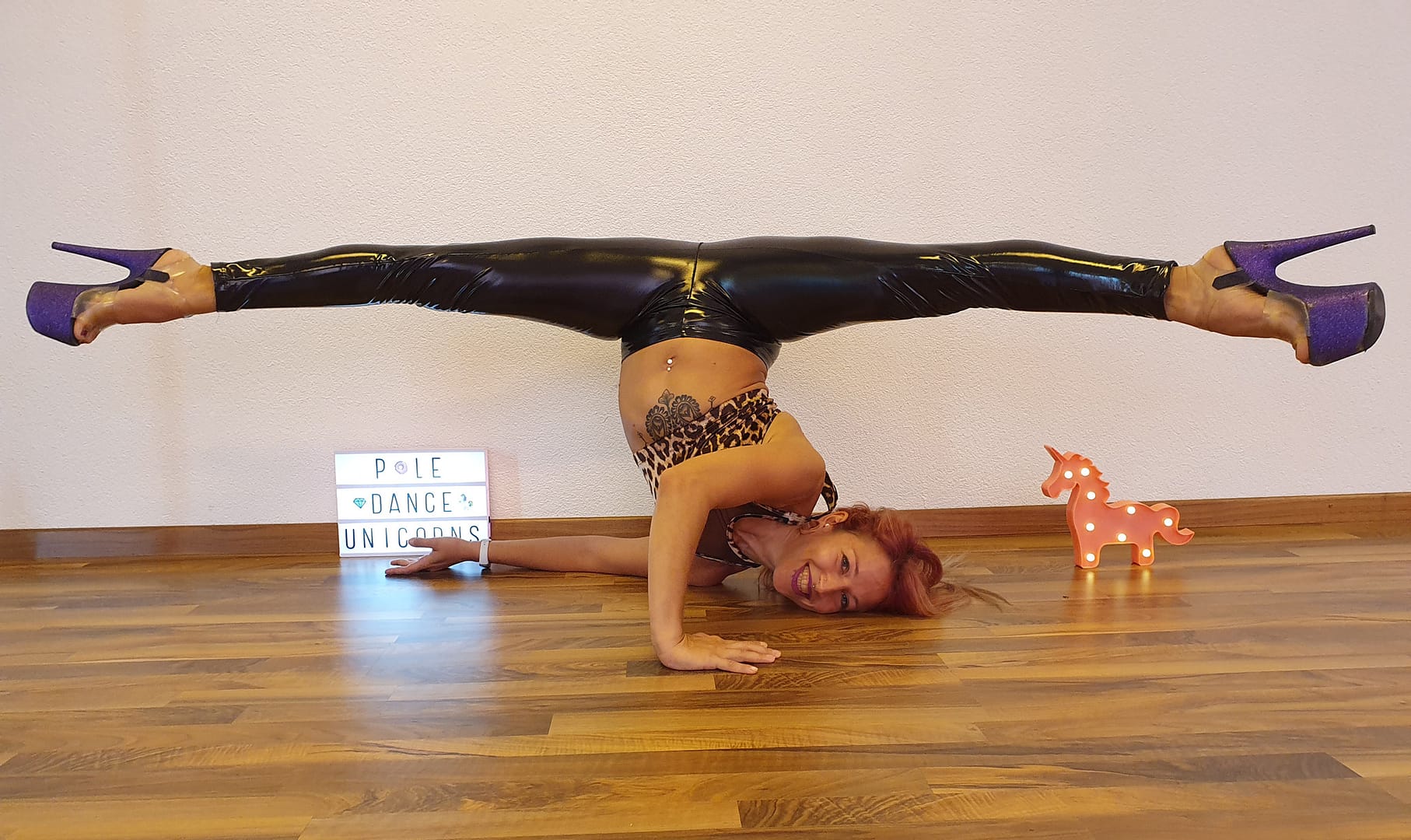 Learn to dance sexy in high heels and feel comfortable on the floor with and without pole. We will focus on dance and acrobatic moves on the pole and on the floor (floor work) and combine them to sensual choreographies. (For this class we recommend an intermediate level or higher). Register here.